We provide
Gatsby

development the right way.

We develop Gatsby sites by focusing on performance, SEO, accessibility, scalability, and easy maintenance.

Hire us today
How we do Gatsby development
We provide development on fresh Gatsby builds and existing Gatsby sites. Our main focus is on good user experience and search engine optimization. We achieve these by optimizing the site speed, following best practices, keeping accessibility and usability in mind, having a great mobile experience, and making sure the site can scale with more content and more visitors.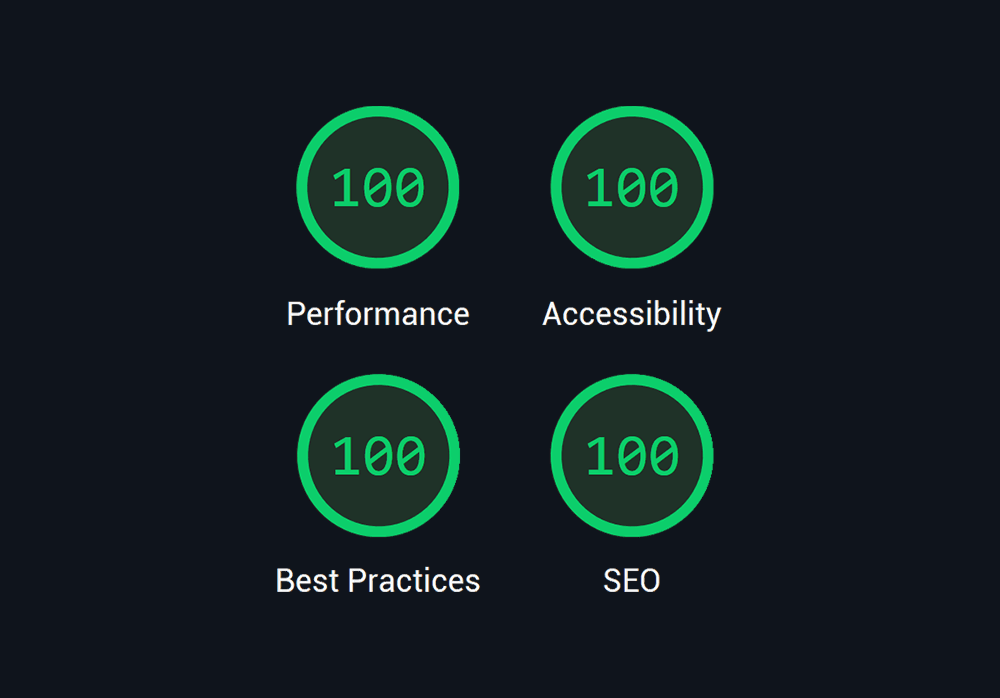 Why choose us as your Gatsby development company
We have a track record of providing fast, scalable, and reliable Gatsby sites. As Gatsby development is our main niche, we have very specific Gatsby experience and knowledge that can't be beaten. We understand the best practices and limitations of Gatsby and know how the limitations can be overcome.
Get in touch with us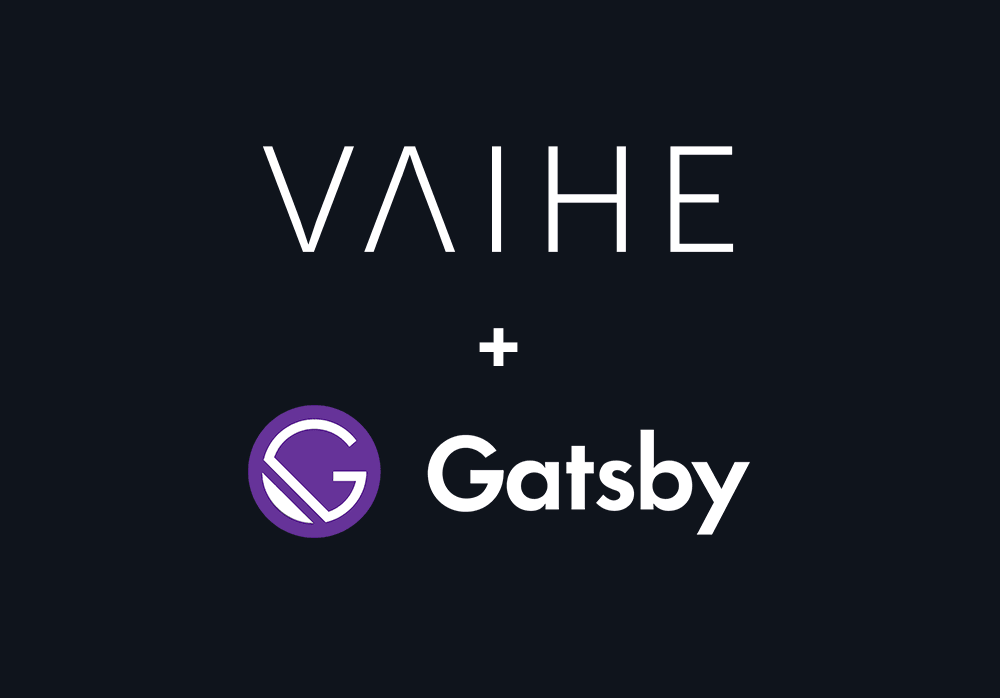 What makes Gatsby so great
Speed
As Gatsby provides fully static sites, the entire site can be served via a CDN. Not just the images, but also the CSS, JS, fonts, and HTML files.
When compared to plain React, a Gatsby site will already display its content before any JavaScript has started loading. This is possible thanks to the build-time generated static HTML files.
Security
Since with Gatsby a potential backend or CMS connection happens on build time, users do not interact with the backend at all. This makes the site very secure for both your company and the visitors.
A static Gatsby site is just HTML, CSS, and JS. It is tamper-proof, malicious visitors can't harm your site from your front-end as there is no backend or database to access.
Safe choice
Gatsby is a safe choice as it has matured enough to have support and solutions for most services and platforms, and it has its own developer ecosystem.
E-commerce platforms, headless CMS services, and other third-party plugins all usually have existing Gatsby support either developed by the service itself, or community-made.
Node.js build-time environment
As Gatsby utilizes Node.js during its build time, it can source data from anywhere. If you have some internal company backend, it can be used as a source.
Node.js also enables custom file generations during build time, secure API calls, and anything else that a short-period Node environment can be used for.
Stress-free maintenance
If you have used WordPress, you know how its plugins and themes need to be updated regularly to prevent security breaches from happening. That's not an issue with Gatsby!
As Gatsby is fully static with no active backend, you don't have to worry about keeping the front-end updated. There is simply no way you can hack a site using only its static files.
Easy hosting options
Gatsby can be hosted very easily with existing static host solutions such as Netlify, Gatsby Cloud, Vercel, and AWS Amplify. No need to get complicated with a custom server!
This still doesn't mean that you can't use a custom server, the sites with thousands of pages that we have worked on do have custom servers to reduce costs and have full control over the builds.
Our headless CMS picks for Gatsby
If you want to enable your entire team to edit your site, you most likely want to connect the site to a headless CMS platform.
We have currently worked with Contentful, Storyblok, Dato CMS, Prismic, Agility, Strapi, Directus, WordPress, and Shopify. If your choice of a CMS is not on that list, don't worry, learning a new CMS after using so many takes no effort at all — they all function the same.
Our recommendations currently are Storyblok or Contentful for regular marketing sites, Strapi or Directus if self-hosting the CMS is important for you, and Shopify for e-commerce.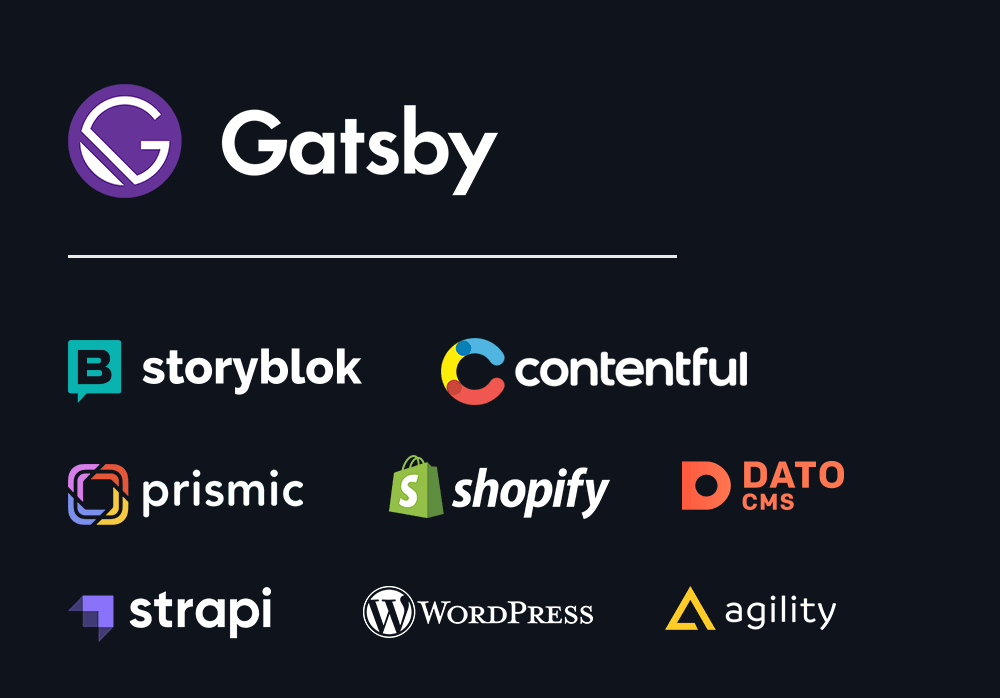 FAQ about our Gatsby development
What sized Gatsby sites do you provide?

We have experience in building large, medium, and small Gatsby sites. Our usual site has around 10-200 pages, but some of the sites we work on are at around 3000-4000 pages now.
What fields do you provide sites in?

We work with any field, but most of our clients are from medical fields, tech startups, agencies, and education.
How long does it take for you to build a Gatsby site?

There is no single answer, but on average our builds take 2-4 weeks.
If I send you a message, who will answer?

Hi, my name is Jere, I'm the one who will answer 👋! I'm a Gatsby freelancer, I got started with Gatsby at its v2 version around 3 years ago. Since then I have perfected my Gatsby skills, and I am ready to add your site to the 40+ Gatsby sites I have worked on.
When can the development get started?

If we are not unusually busy, we can get started on developing your site within a couple of days after signing a contract.
What if I need a backend?

If you need backend functionalities such as user logins, real-time data or backend authentication, we recommend you have a look at our Next.js development.

We prefer Gatsby over Next.js for fully static sites, but Next.js takes the win if there is a need for an active backend connection within the site.

If the backend functionality that you need is not major, it can also be achieved by serverless functions.
What kind of built-in SEO functionalities does Gatsby have?

You can see most of them on our Gatsby vs. Astro vs. Next.js SEO comparison.
Let's build you the perfect Gatsby site
Contact via email: info@vaihe.com