We will provide website
speed

optimization for you.

We will optimize your site in a way that is both beneficial to your visitors and the speed score it's getting.

Hire us today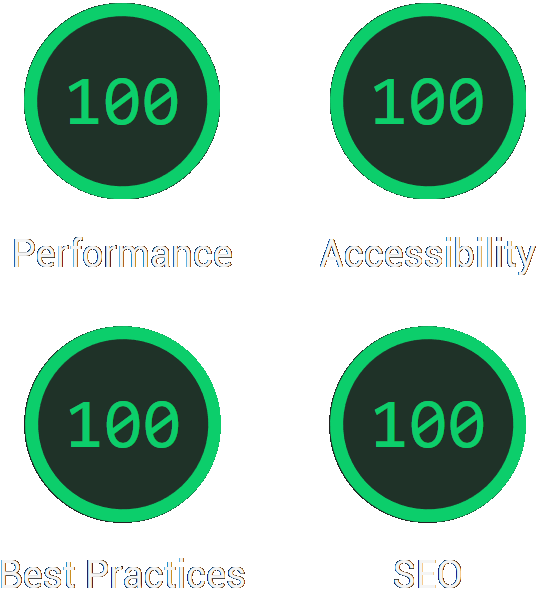 Why choose us to handle your page speed optimization
We have provided page speed optimization to companies all over the world with large, medium and small websites. After doing page speed optimization for a while, we have gotten quick on spotting what has a big impact on page speed performance and how it can be fixed. One look by the right pair of eyes can quickly give an understanding of underlying problems, and then it's just a matter of fixing the problems.
We handle both the investigation of speed problems and the code-related solving of them.
What kind of results to expect
The amount of optimization possible varies a lot on how many third-party scripts you are using, what technology your site was built with, and how the site is being hosted.
On average our page speed optimization gives around a 25-35 score improvement on the Lighthouse performance score. Clients that ask us to improve their site usually have around 30-60 Lighthouse performance score, and we manage to improve it to 70-90.
On some edge-cases, we have gotten clients contact us with around 85 score and we have improved it to hit proper 99-100 scores. In these cases, the site has usually been developed well, but the developers weren't aware of some optimization techniques that we have niche expertise in.