Get
Contentful

connected to your website.

Enable your content writers to edit any part of your website by having us connect your site to the popular Contentful CMS service.

Hire us today

What is Contentful
Contentful is a headless CMS service, which means that it can be connected to a website and used to edit its content. This can range from simply writing blog posts through Contentful that will appear on the live website to building the whole website by utilizing Contentful and its block layout (similar to a drag-and-drop builder).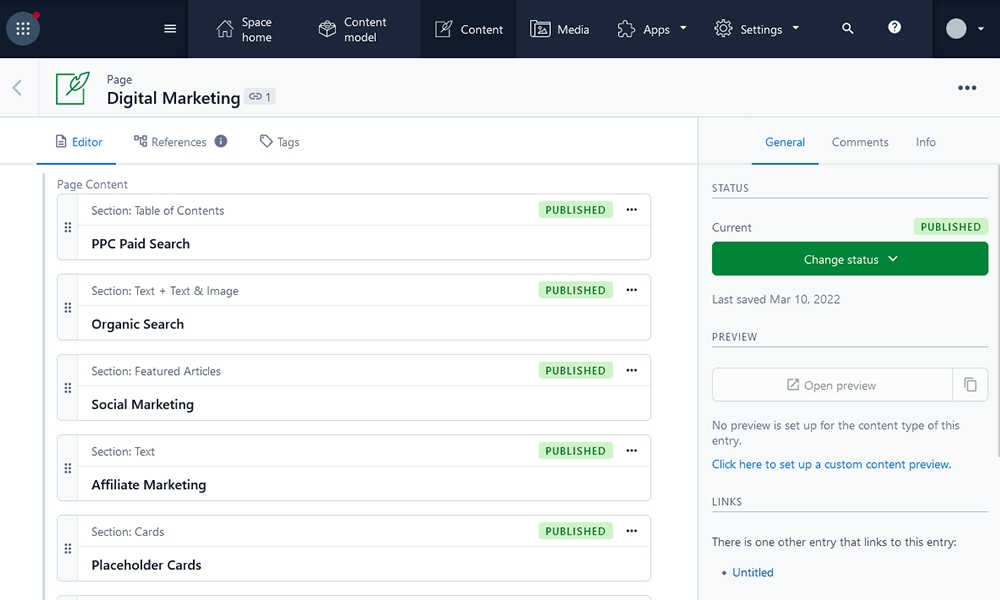 Gatsby with Contentful
Currently, our favourite way of building a website is to connect Gatsby to Contentful. This enables a lightning-fast website with the full benefits of a headless CMS service. We develop your site with Contentful connection and you can create pages and sections entirely on your own with the blocks that we build for you.